Virtual Health Card
How to proceed:
To obtain the virtual card you must have one of the following applications installed on your smartphone, according to the respective operating system: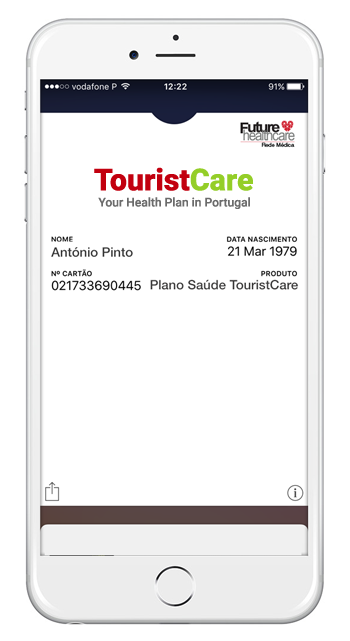 Android Devices
Access the Google PlayStore and install a PassBook application.
We recommend:
Pass2u
ou
PassWallet
.
IOS Devices
Just use the Passbook application installed on your iPhone.
In the latest version of iOS (version 9), the name of the application was changed to from "PassBook" to "Wallet".
Windows Devices
You can instal a PassBook application available in the Microsoft Market which is available on your mobile phone.
After you have installed the application on your smartphone, download your virtual health card through the link you will receive in your email.
Identify yourself at Medical Network, showing the virtual card and your identification document.
Benefits of Virtual Health Card